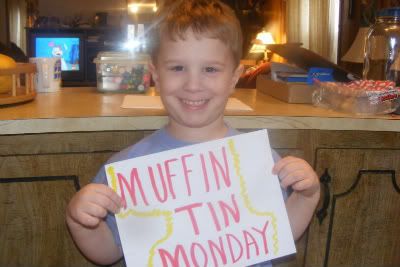 This is our first Muffin Tin Monday featured on
Her Cup Overfloweth
. Tristan is not a big veggie eater, so maybe I'll have some luck using the muffin tins. I also need to buy another one so Brayden can participate in it as well.
Today was a no theme day, which is good, since this was my first time doing this. So here is what we had...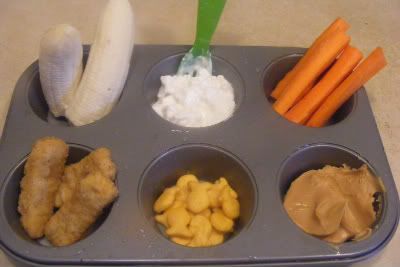 Top Roll: 1 banana, cottage cheese & carrot sticks
Bottom Roll: 3 chicken tenders, gold fish crackers & peanut butter
I do want to add, Tristan ate some of the carrots! Yay! No hesitation. Didn't eat all of them but it's a step forward.